Caterpillar Part NO.204-2763 Block fits for 312B L Excavator
Part Name: CAT 204-2763 Block for 320D2 Excavator(EXC)
Service: Y
CCR: N
Maint: N
Looking for Part NO.204-2763 Block?
You can get this part with wholesale price start from 1 pcs. Contact us get the best price. We supply Doosan / SAMSUNG / CUMMINS / Hitachi / Deutz / YANMAR spare parts too.
Multiple economy shipping methods: Sea freight, Air freight, Land transportation.
Lead time within 12 hours at the fastest, and you can receive the parts within 24 hours at the fastest.
Most of cities are supported, for example: Port antonio(Jamaica) / Zug(Switzerland) / Ettelbruck(Luxembourg) / Meknes(Morocco) / Hamburg(Germany) / Heilongjiang(China) / Taipei(China Taiwan) etc…
CAT 204-2763 fits for 315B Excavator(315B / EXC)
CAT 204-2763 fits for 312B L Excavator(312B L / EXC)
CAT 204-2763 fits for 385B Excavator(385B / EXC)
CAT 204-2763 fits for 326D L Excavator(326D L / EXC)
CAT 204-2763 fits for 320D2 Excavator(320D2 / EXC)
CAT 204-2763 fits for 336D L Excavator(336D L / EXC)
CAT 204-2763 fits for 322C Logger(322C / FP)
CAT 204-2763 fits for 323D2 Excavator(323D2 / EXC)
CAT 204-2763 fits for 323D LN Mobile Hyd Power Unit(323D LN / EXC)
CAT 204-2763 fits for 324D FM Excavator(324D FM / EXC)
excavator parts
offer Doosan / MITSUBISHI / Komatsu / CUMMINS / HYUNDAI / KATO spare parts. MOQ 1 pcs is available! Caterpillar Part NO.204-2763 Block is on sale now!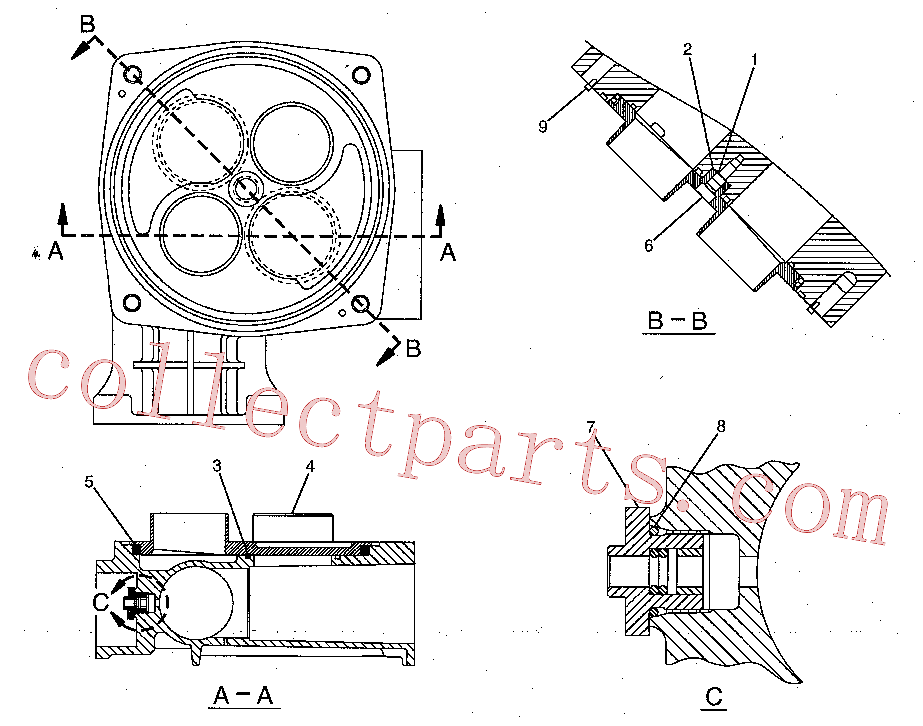 Caterpillar PartNO.204-2763 for 315B Excavator(EXC) hydraulic system (1 / 1 / 1) 173-3503 Assembly
204-2763 suitable for CAT 173-3503 Block GP-HYDRAULIC Assembly Hydraulic System(KGA)
Catalog: Hydraulic System
SNP: KGA
Media: XEBP7994
IESCN: XEBP79940171
Type: I
Control: h77736e
Control(Eng): h77736e
Service: Y
CCR: N
Filter: N
Maint: N
NPR: Y
Type: N
Note: 1
Lnk Part: 1
excavator parts
have our own production/R&D factory, high quality and low price are our advantages.
With more than 10 years of machinery industry experience, we have received praise from all over the world (customer / reseller / manufacturers / distributors).
Original 204-2763 Block included regular invoice.
Used/Second hand 204-2763 provide 3-12 months quality guarantee .
All Taxes included, no more hidden fee.
Choose us, get permanent online support, our Golden Engineers are ready.
We can freight and containerize you cargo as well as arrange overseas shipping to any port in the world! Profession, Sincerity, Brand are our business principles, we devote ourselves to set up a sound sales network , warmly welcome the clients from all the world to contact us for any inquiry, we will try our efforts to provide professional service to satisfy you.