Volvo Bucket Part NO. VOE11807246
Part Name: VOE11807246 Bucket
KDSORT: 110, 8001
UE: U
NS_SS: OP
ANT1: 1
ANT2: 1
GLB_ANM1: WID = 600mm/23.6220in
GLB_ANM2: L = 73L/19.2866US gal
Catalog: 20133/925/200, 10007/925/210, 20048/925/210, 20578/92531/650
Looking for Part NO.VOE11807246?
We supply Deutz / YANMAR / Kobelco / SAMSUNG / MITSUBISHI / CASE spare parts. You can get this part with wholesale price start from 1 pcs. Contact us get the best price.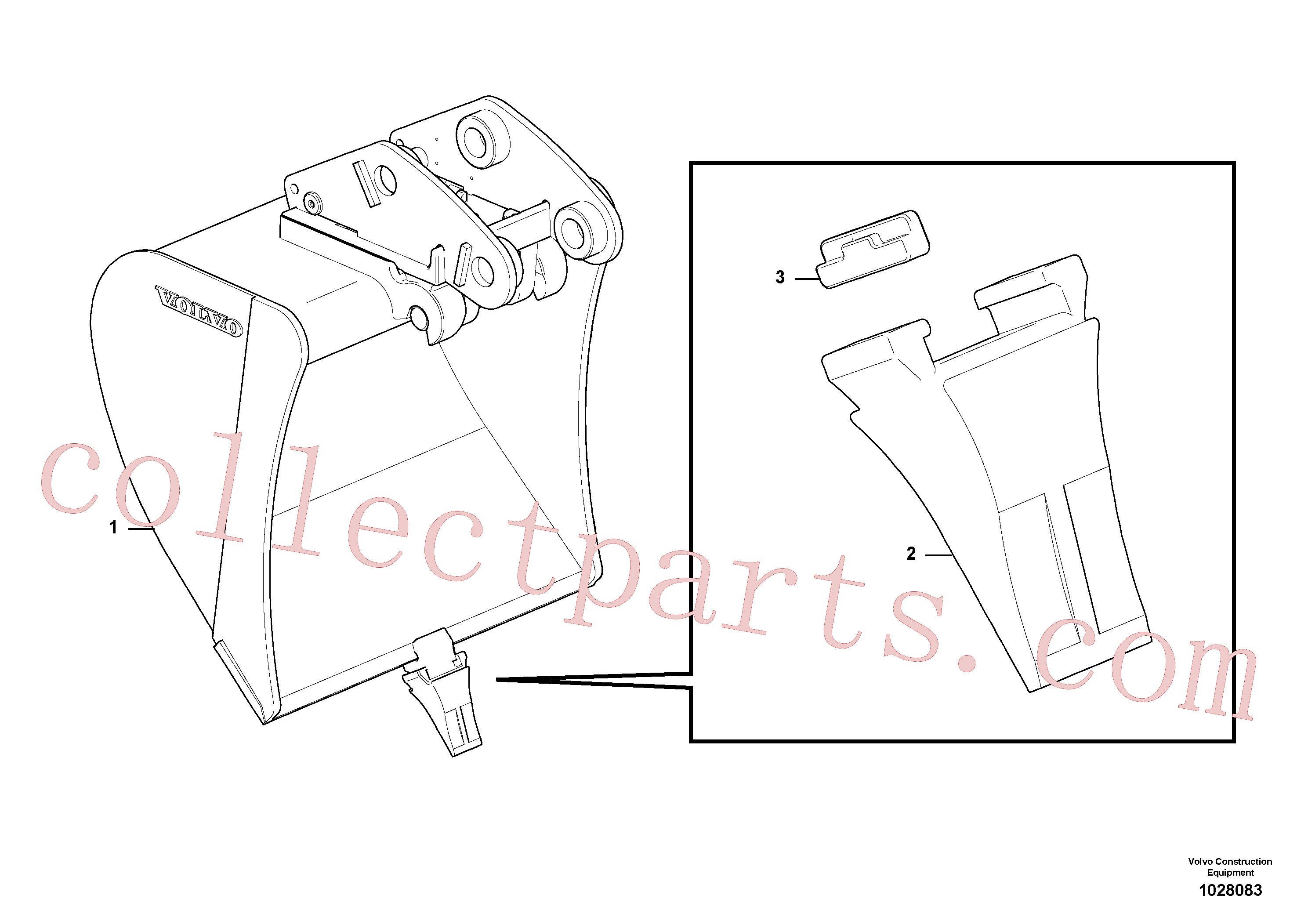 Volvo VOE11807246 Bucket suitable for 1028083 Bucket assembly.
Volvo VOE11807246(c.1028083) Bucket

Ref: 1028083 / / 1

VOE11839211(VOE11807246) / U / 600MM/23.6220IN Bucket with teeth

VOE11839210(VOE11807244) / U / 300MM/11.8110IN Bucket with teeth

VOE11839546 / U Tooth Kit

20133/925/200, 20578/92531/650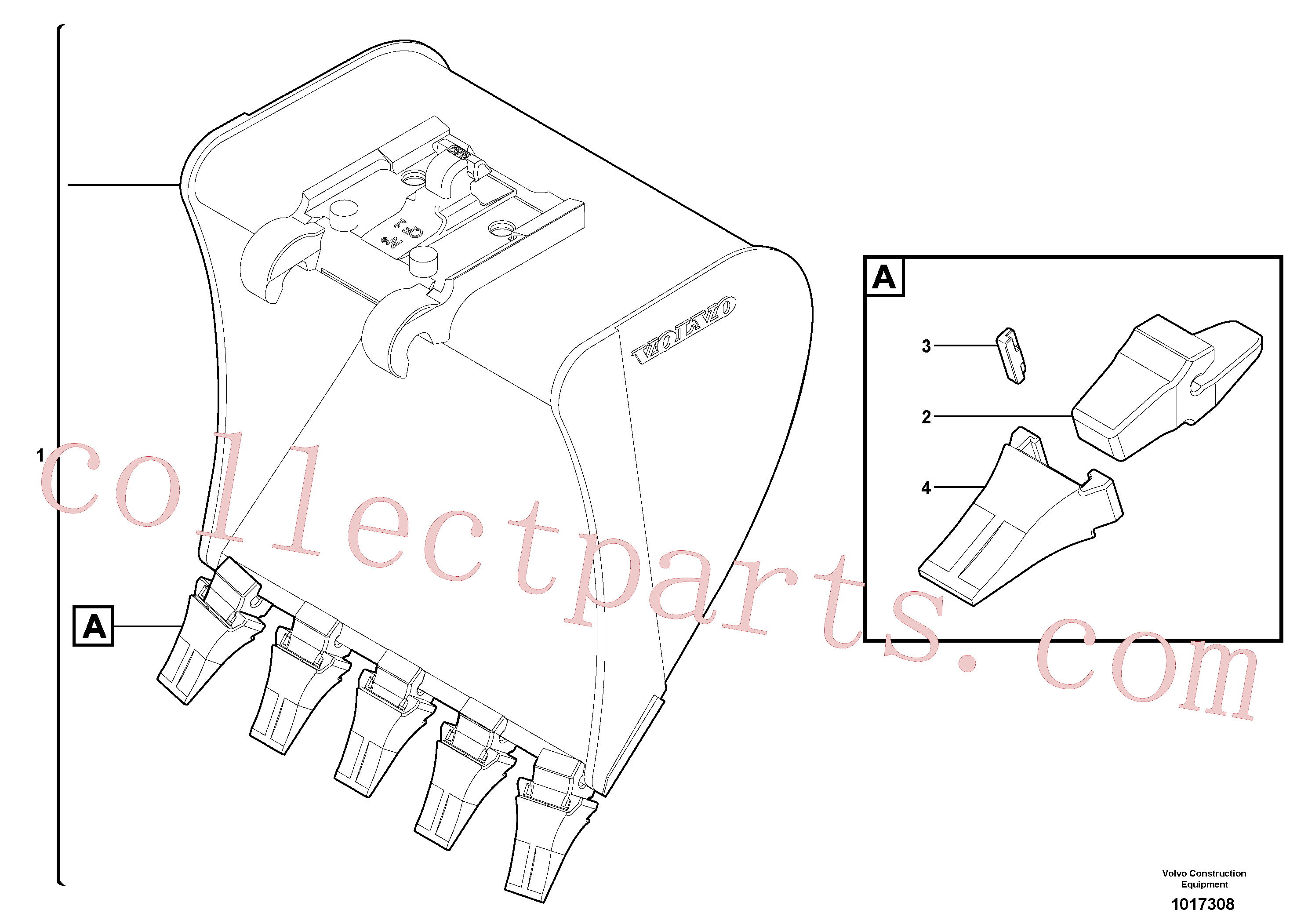 Volvo VOE11807246 Bucket suitable for 1017308 Buckets for Quickfit assembly.
Volvo VOE11807246(c.1017308) Bucket

Ref: 1017308 / 1 / 1

20048/925/210, 10007/925/210
Collect Parts
supply MITSUBISHI / HYUNDAI / Komatsu / Hitachi / ISUZU / CASE aftermarket parts. MOQ 1 pcs is available! VOLVO Part NO.VOE11807246 is on sale now!
Part NO. VOE11807246 for Volvo ATTACHMENTS(ATT. COMPACT EXCAVATORS BUCKET&HAMMER)
Attachments for Volvo compact excavators, C/D/E- series
This catalogue lists the spare parts for attachments for
construction equipment, bearing the name Volvo
with the following designations:
C Series
EC15C,EC17C,EC18C,EC20C,EC27C,EC35C,EC55C,EC60C,ECR48C,EW60C
D Series
EC55D,EC60D,EC80D,ECR25D,ECR50D,ECR58D,ECR88D,EC35D,ECR35D,ECR40D
E Series
EC60E,EW60E
Part NO. VOE11807246 for Volvo EC35C
EXCAVATOR VOLVO EC35C
BASIC MACHINE
PROD NO 11839908, S/N 3538 –
ENGINE
Part No. 11806938, S/N – 4104
Part No. 11808572, S/N 4105 –
Part NO. VOE11807246 for Volvo ECR38(TYPE 602)
EXCAVATOR VOLVO ECR38
BASIC MACHINE
602.10151 ECR38
ENGINE
Part No. VOE 11801176 Typ, D1.6C / D1.6A, S/N – 11342
Part No. VOE 15602421 Typ, D1,6DCAE3, S/N 11343 –
Part NO. VOE11807246 for Volvo EC35(TYPE 283)
EXCAVATOR VOLVO EC35
BASIC MACHINE
283.10151 EC35
283.18963 EC35
ENGINE
Part No. VOE 11806066 Typ, S4L2-Y163ES
Part No. VOE 11802427 Typ, D2.2
We have our own production/R&D factory, high quality and low price are our advantages.
With more than 10 years of machinery industry experience, we have received praise from all over the world (customer / reseller / manufacturers / distributors).
Original VOE11807246 included regular invoice.
Used/Second hand VOE11807246 provide 3-12 months quality guarantee .
All Taxes included, no more hidden fee.
Choose us, get permanent online support, our Golden Engineers are ready.
We can freight and containerize you cargo as well as arrange overseas shipping to any port in the world! Profession, Sincerity, Brand are our business principles, we devote ourselves to set up a sound sales network , warmly welcome the clients from all the world to contact us for any inquiry, we will try our efforts to provide professional service to satisfy you.