Volvo EC480DHR(HIGH REACH DEMOLITION S/N 290001-290024,291001-) excavator spare part VOE14645376 Hose
Part Name: VOE14645376 Hose
KDSORT: 890, 270
UE: U
ANT1: 1
Hose Recipe Asmoverall Length MM: 2150
Hose Recipe Asmoverall Length Inch: 84.65
Hose Recipe Asmoverall Length ToL MM: +/- 1%
Hose Recipe Asmoverall Length ToL inch: +/- 1%
Hose Recipe Fitting OrIentationtol Tol Degrees: +/- 5 degrees
Hose Recipe Hydraulic Hose Standard: EN (474-1) (5.18.13 Hydraulic Hosees)
Hose Recipe Safety Standard: EN 982-1996
Hose Recipe Assembly Instruction Reference: 1076838
Hose Recipe Version: 1
Hose Recipe Status: A
Hose Recipe Protector Length MM: 2000
Hose Recipe Protector Length INCH: 78.74
Hose Recipe Vendor: MANULI
Hose Recipe Grade: 1
Hose Part Hose Description: Xtraflex/5000
Hose Part Hose Size DN: 25
Hose Part Hose Size Inch: 1″
Hose Part Hose Dash: -16
Hose Part Hose Pressure Class MPA: 35.0
Hose Part Hose Pressure Class PSI: 5075
Hose Part Hose Pressure Class BAR: 350
Hose Part Hose Standard ISO: ISO 18752-C
Hose Part Hose Standard SAE: Volvo 106
Hose Part Hose Standard EN: Volvo 106
Hose Part Hose Standard MSHA: MSHA 2G-IC-126C/8-1
Hose Part Hose Structure: Wire spiralled four layer
Hose Part Hose Remark: Extreme flexibility
Hose Part Hose Outer Diameter MM: 39
Hose Part Hose Outer Diameter INCH: 1.54
Hose Part Cancelled: N
Hose Part Vendor: MANULI
Hose Part Grade: 1
Hose Part In Program: Y
Catalog: 20653/911/1700, 20653/911/600
Looking for Part NO.VOE14645376?
We supply ISUZU / Hitachi / KATO / Komatsu / HYUNDAI / MITSUBISHI aftermarket parts. You can get this part with wholesale price start from 1 pcs. Contact us get the best price.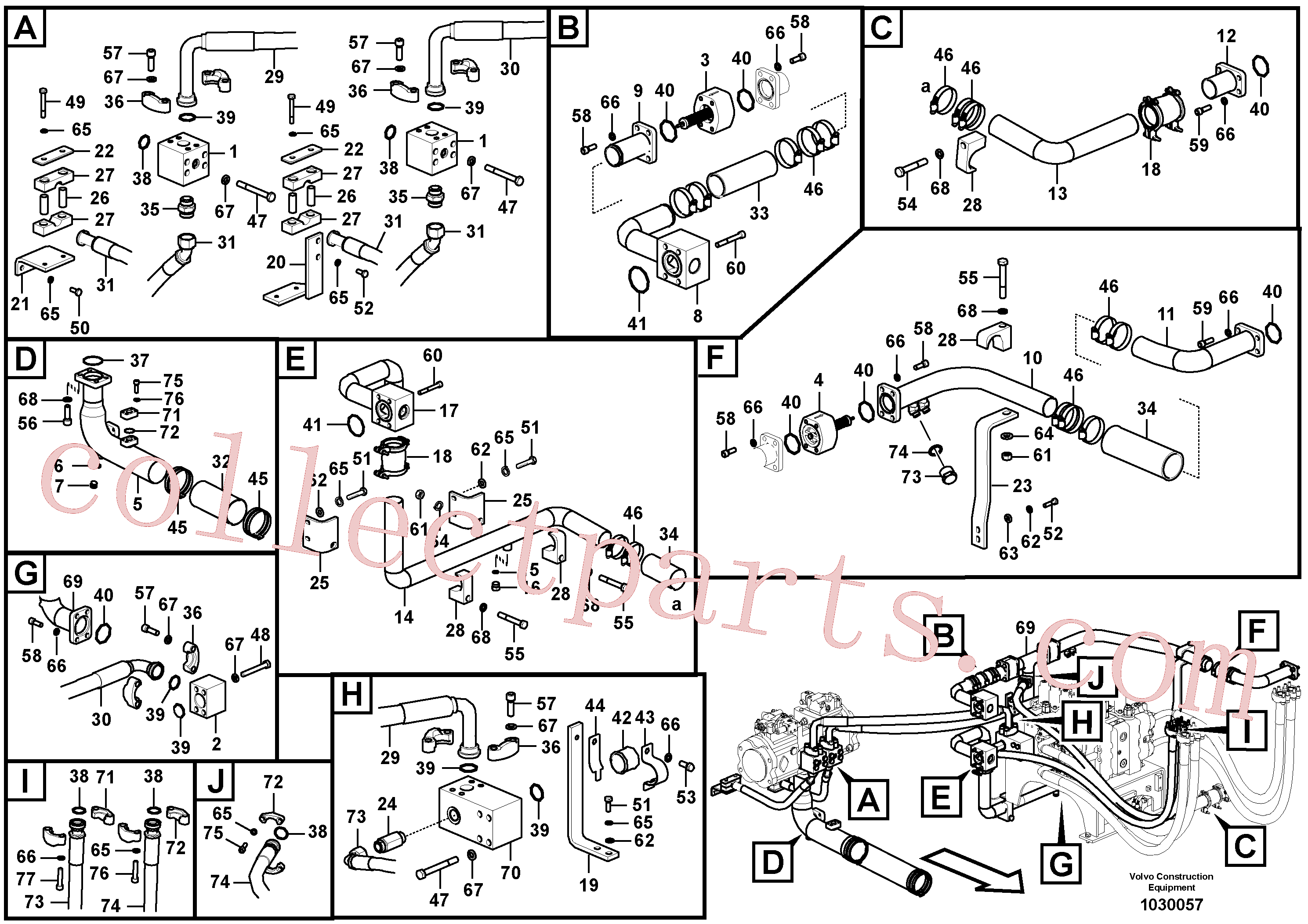 Volvo VOE14645376 Hose suitable for 1030057 Hydraulic system, oil cooler assembly.
Volvo VOE14645376(c.1030057) Hose

Ref: 1030057 / 73 / 1

VOE8293855 / U / STANDARD FAN DRIVE Cooling system

20653/911/600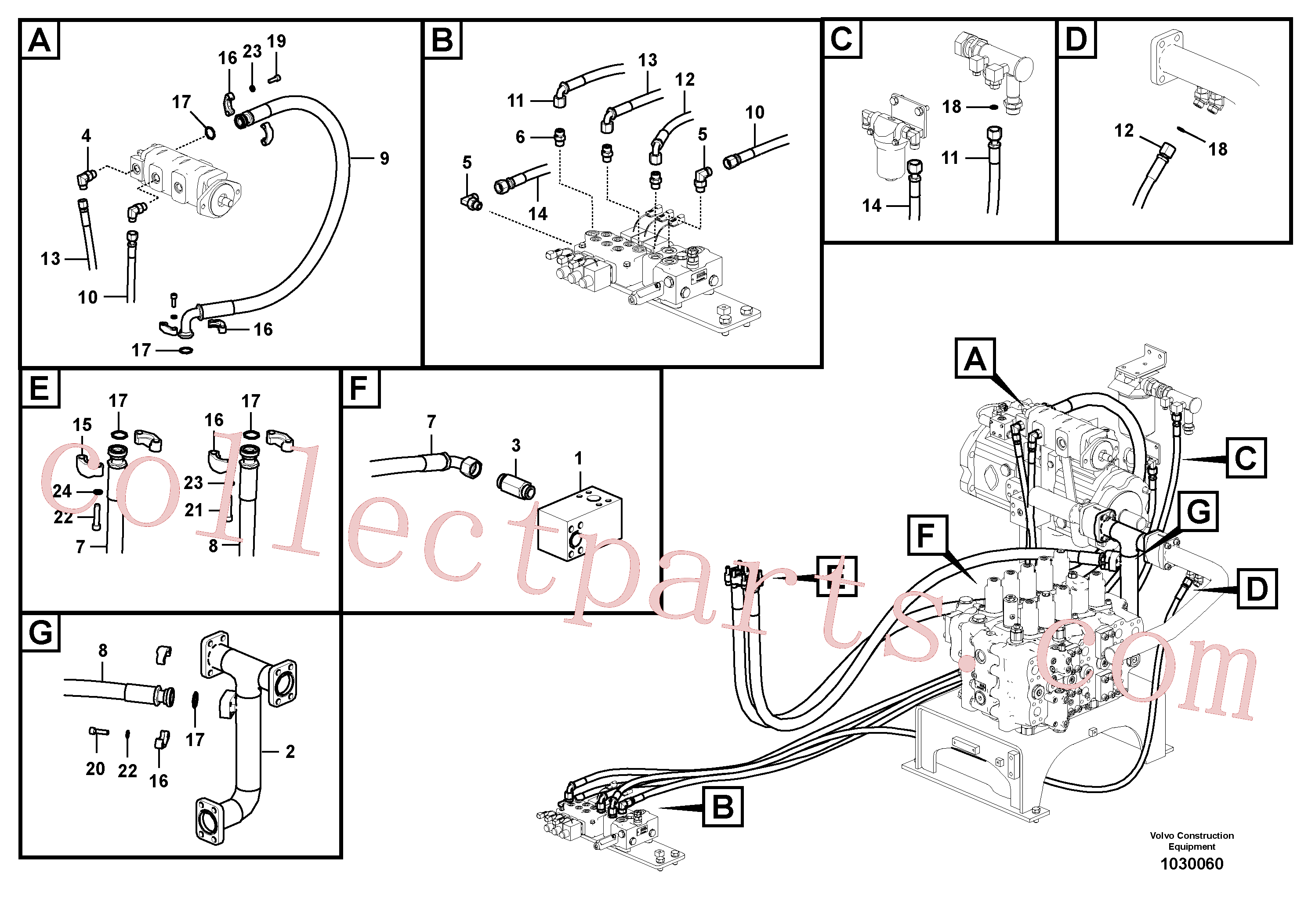 Volvo VOE14645376 Hose suitable for 1030060 Hydraulic system, oil cooler assembly.
Volvo VOE14645376(c.1030060) Xtraflex/5000

Ref: 1030060 / 7 / 1

VOE8293509 / U Reversible cooling fan

20653/911/1700
Part NO. VOE14645376 for Volvo EC480DHR(HIGH REACH DEMOLITION S/N 290001-290024,291001-)
EXCAVATOR VOLVO EC480D HR
BASIC MACHINE
PROD NO. 8292269 S/N 290001-290024
CAB
PROD NO. 8292276
PROD NO. 8292275
ENGINE
D13H-D, EU
Product No. 15117871
Replacement version 15173113
D13H-C, US
Product No. 15049436
Replacement version 15173113
China Made Excavator Parts
have our own production/R&D factory, high quality and low price are our advantages.
With more than 10 years of machinery industry experience, we have received praise from all over the world (customer / reseller / manufacturers / distributors).
Original VOE14645376 included regular invoice.
Used/Second hand VOE14645376 provide 3-12 months quality guarantee .
All Taxes included, no more hidden fee.
Choose us, get permanent online support, our Golden Engineers are ready.
We can freight and containerize you cargo as well as arrange overseas shipping to any port in the world! Profession, Sincerity, Brand are our business principles, we devote ourselves to set up a sound sales network , warmly welcome the clients from all the world to contact us for any inquiry, we will try our efforts to provide professional service to satisfy you.