Volvo EC200D(S/N 280001-) excavator spare part VOE14713833 Planet carrier
Part Name: VOE14713833 Planet carrier
KDSORT: 8026, 360
UE: U
ANT1: 1
INFLYTT: 2
Catalog: 20870/431/150, 20888/431/100
Looking for Part NO.VOE14713833?
We offer Komatsu / Kubota / KATO / CASE / Hitachi / Deutz spare parts. You can get this part with wholesale price start from 1 pcs. Contact us get the best price.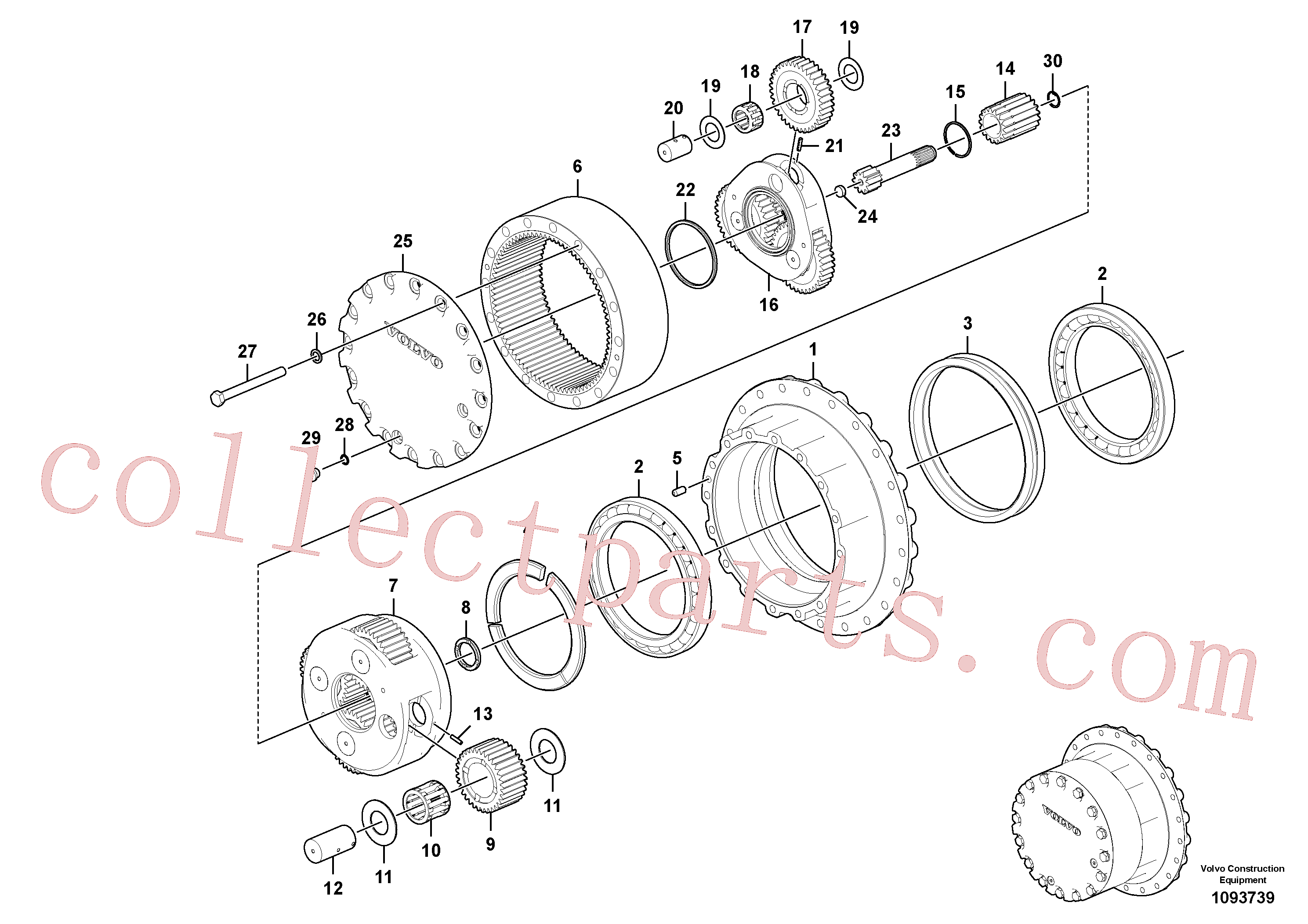 Volvo VOE14713833 Planet carrier suitable for 1093739 Travel motor assembly.
Volvo VOE14713833(c.1093739) Planet carrier

Ref: 1093739 / 16 / 1

VOE8301962 / U Lower frame, welded step

VOE8300611 / U Lower frame, welded step

VOE8301761 / U Lower frame, welded step

VOE8302338 / U Lower frame, welded step

20870/431/150, 20888/431/100
Part NO. VOE14713833 for Volvo EC200D(S/N 280001-)
EXCAVATOR VOLVO EC200D
BASIC MACHINE
Product number 8297134, Serial number 240001-, 280001-
SUB BASIC MACHINE
Product number 8300596, Serial number 240001-, 280001-
CAB
Product number 8296864
Product number 8300602
Product number 8300603
ENGINE
PART NO. 17387726, D5 T3
Part NO. VOE14713833 for Volvo EC200E(S/N 310011-)
EXCAVATOR VOLVO EC200E
BASIC MACHINE
Product number 8301794, Serial number 310011-
CAB
Product number 8292998
Product number 8294134
Product number 8295278
Product number 8295279
Product number 8300787
Product number 8300788
Product number 8300789
Product number 8300790
ENGINE
Product number 16064173, D4 T4F US
Product number 16064174, D4 T4F EU
Excavator Aftermarket Parts
have our own production/R&D factory, high quality and low price are our advantages.
With more than 10 years of machinery industry experience, we have received praise from all over the world (customer / reseller / manufacturers / distributors).
Original VOE14713833 included regular invoice.
Used/Second hand VOE14713833 provide 3-12 months quality guarantee .
All Taxes included, no more hidden fee.
Choose us, get permanent online support, our Golden Engineers are ready.
We can freight and containerize you cargo as well as arrange overseas shipping to any port in the world! Profession, Sincerity, Brand are our business principles, we devote ourselves to set up a sound sales network , warmly welcome the clients from all the world to contact us for any inquiry, we will try our efforts to provide professional service to satisfy you.