ISUZU Genuine New 4HK1 Complete Engine Assy, AH-4HK1XYSA-01 Complete Engine, 4HK1 Engine Assy For HITACHI Excavator
ISUZU Genuine New 4HK1 Complete Engine Assy, AH-4HK1XYSA-01 Complete Engine, 4HK1 Engine Assy For HITHACHI Excavator
EXCAVATOR Engine ASSY FOR Hydraulic Excavator ,Chinese Professional excavator parts supplier, High quality, Long-life, Unbeatable price for HITACHI Hydraulic Excavator, Engine Model : AH-4HK1XYSA-01, Made in Japan.
Engine ASSY
PRODUCT SPECIFICATION
Part Name: ISUZU Genuine New 4HK1 Complete Engine Assy, AH-4HK1XYSA-01 Complete Engine, 4HK1 Engine Assy For HITHACHI Excavator
Model: AH-4HK1XYSA-01
Application :HITACHI Excavator
Brand: TONKEE
Place of Origin: Guangdong,CHINA
Condition: Original NEW
Warranty: 1-6 Month
MOQ: 1 PC
Production Capacity: 1000pcs/Month
Price :Reasonable
Payment Term: T/T, Western Union, Ali pay, L/C,Paypal
Packing: Carton Or Wooden case
Packing size: Standard
Delivery Time: 2-7 days (depend on order)
Means of Transport: By Sea, Air or DHL/FEDEX/TNT/EMS
Name :4HK1 Complete Engine ASSY
Equipment: hydraulic excavator
Category Group: Products,Engine ASSY
Category: Engine ASSY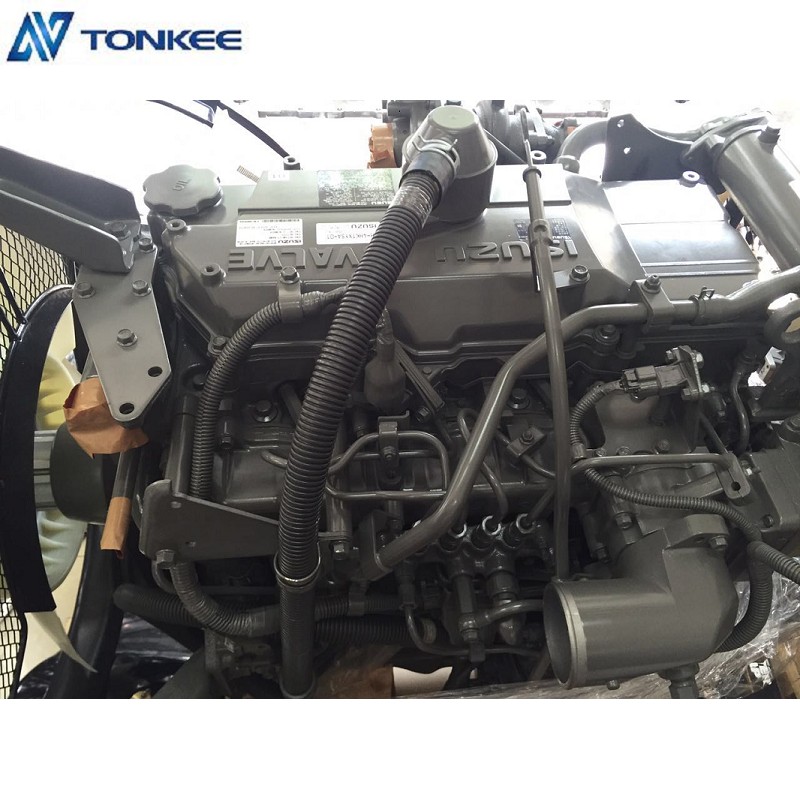 We can freight and containerize you cargo as well as arrange overseas shipping to any port in the world! Profession, Sincerity, Brand are our business principles, we devote ourselves to set up a sound sales network , warmly welcome the clients from all the world to contact us for any inquiry, we will try our efforts to provide professional service to satisfy you.